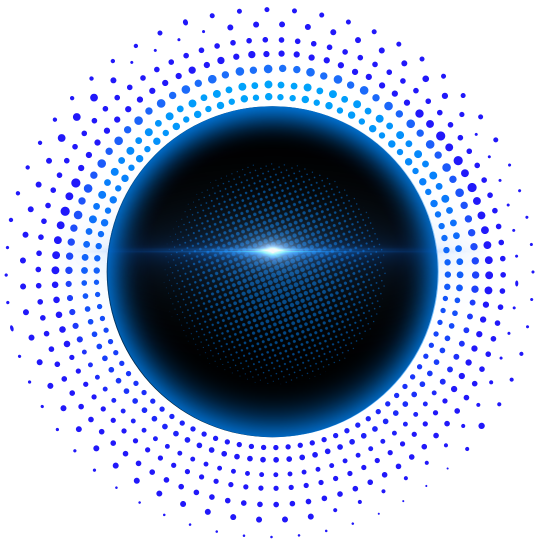 StellarDB
Transwarp Distributed Graph Database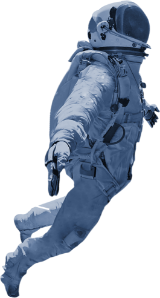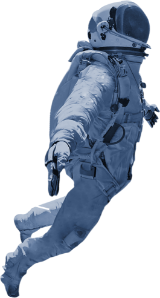 Transwarp StellarDB is a distributed graph database built for enterprise-level graph applications, which quickly finds correlations between data and provides powerful algorithm analysis capabilities.
By customizing the graph storage format and clustering storage, StellarDB overcomes the challenge of storing trillions of linked graph data,
and enables low-latency multi-layer relational queries that traditional databases lack, with a great application potential in social networks, public security, and finance.
Transwarp StellarDB Highlights
Native Graph Storage
StellarDB designs a patented graph storage structure for data storage, which optimizes query performance and reduces disk and memory use with efficient compression algorithms. The graph data is evenly distributed across cluster nodes based on a partitioning strategy.
High Performance
The combination of storage engine and compute engine allows the latter to use data locality to improve computing performance, with excellent data read and write capabilities, support for massively parallel processing, and millisecond query response.
High Scalability
Completely distributed architecture provides good scalability and supports online scaling and upgrading. With trillion level graph data processing capability, it supports multiple copies of data and provides high availability and high reliability of cluster.
Flexible Query
The compute engine supports Transwarp Extended - OpenCypher, a flexible and easy-to-understand graph query language, with rich graph operation syntax. It also provides SQL support for the seamless switching of multi-mode scenarios.
Depth Analysis Capability
Supports 10-layer and above graph depth traversal and complex analysis.
Rich Algorithm Library
Rich built-in algorithm library, dozens of out-of-the-box graph algorithms, optimized distributed parallel graph algorithm, industry leading 10 million-class subgraph computing efficiency.
Enterprise-level Features
Supports complete enterprise-level database features such as user permission authentication, cluster status monitoring, log auditing, data encryption, computing resource control, backup recovery, etc.
Visualization
The visualization interface of StellarDB supports 2D and 3D graph visualization display, and integrates frequently used functions of graph database such as batch importing, backup and recovery, status monitoring, parameter configuration, and copy-rebuilding.
Government
Pandemic prevention and control
Knowledge graph of discipline committees
Fiduciary relationship profiling
Energy
Knowledge graph of petrochemical equipment
Correlation analysis of standard operation and quality
Cost-benefit analysis
Safety hazard analysis
Manufacturing
Knowledge graph of industries
Correlation analysis of standard operation and quality
Cost-benefit analysis
Safety hazard analysis
Finance
Bogus loans
Knowledge graph of group factions
Knowledge graph of bank retail
Knowledge graph of bank-to-public business
Funds flow analysis
Enterprise association graph
Event routing graph
Personal credit anti-fraud
Knowledge graph of anti-money laundering

Customer needs
A government agency integrated various types of data such as people, events, places, objects, and organizations to build a relationship graph based on the relationships of people and the spatio-temporal relationships.
The original graph was stored on HBase, with about 970 billion edges and 8.2 billion points using about 30 nodes. The data was then imported into HBase through MapReduce program, which took more than 30 hours to import and could only be processed on a monthly basis. The graph then lost timeliness and the data could not support relationship queries of more than 3 levels and 10,000-people circle queries.
Therefore, the client wanted to introduce a large-capacity, high-throughput, high-performance graph database product that could achieve fast response to deep queries of large graphs and support real-time insertion of large data volumes.

Solutions
·After relevant feasibility research and testing, the existing storage and query architecture was completely replaced by Transwarp StellarDB, with the offline data connected to the upstream batch processing cluster and real-time data consumption is realized.
·The upstream cluster connects to multiple query interfaces and uses StellarDB front-end display interface to display query results. The stored data covers a variety of types.
·The stability and performance of the service have been greatly improved after the introduction of StellarDB, extending the cooperation and application scenarios.

Project results
10 nodes solve
the storage problem of about 970 billion edges and
8.2 billion points
Daily data update
About 500 million increased entries
Supports 4-level relationship record query
of a person
Supports query about 1-to-4 levels of association paths
between two people
Supports query about association network
within a group
Large-scale graph query display
Related Product Recommendations
Transwarp, Shaping the Future Data World