Selected Product Solutions
Digital Innovation Platform
Full Cycle Management
/
Synergic R & D
/
Flexible Deployment
/
Unified Management
Digitalized Innovation Platform Solutions -- Transwarp
AI Development Capability
Provides complete AI model development environment embedded with NLP, computer vision, edge computing, knowledge graph and other modules, and provides a complete AI development tool and algorithm library for use out of the box.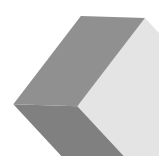 Industrial AI Model Templates
For users in different industries, it provides the general model building plan and templates for the industry to inspire users' ideas.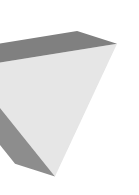 Achievement Sharing and Reuse
It provides multiple levels of achievement sharing and reuse, including data sharing, indicator sharing, label sharing, model sharing and solution sharing to support users to carry out secondary development on the basis of existing achievements, quickly build projects, and help enterprises accumulate big data and AI achievements.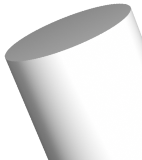 Project Process Management of Model Development
It provide project process management, role management customization and other modules that match enterprises' project management specifications.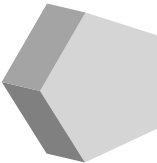 Ecology Building
It provides score management function to customize operation scores for key operations of various roles, encouraging employees to innovate on big data and artificial intelligence to establish an innovation ecology.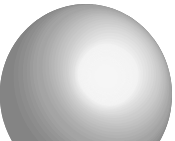 Solution Highlights
Full Life Cycle Managed
Digital Innovation Projects
Transwarp's digital innovation platform aims to dynamically and efficiently support artificial intelligence model development projects in various scenarios by managing the general ability of model development. It provides corresponding role and process management specifications and tools in the whole process from demand discovery to achievement display. The steps also include demand breakdown, project initiation, data reading, ETL, feature engineering, model training, model application, model evaluation, model launch, model accumulation, etc.
Synergistic R & D
Clear Responsibilities
Provides refined management for users. Based on our rich practical experience in digital innovation projects, we not only disassembled the processes of digital innovation projects, but also divided and refined the responsibilities of personnel involved in the projects to clarify the roles of business personnel, technicians, managers and other personnel. It also standardized the responsibilities and permissions they undertake to create a set of efficient, standardized and orderly digital innovation project process for customers, provide the power of digital innovation source, and ensure the advantages and innovations customers have in the digital innovation field.
Multiple Forms
Flexible Deployment
Customer demand orientation, providing targeted product packages for enterprises with different needs and organizational forms. According to surveys, employees of enterprises with higher level of digital maturity tend to have more innovation autonomy in their work. Digital innovation is inseparable from big data, cloud computing and other capabilities. Tailored to customer needs, Transwarp's innovation platform can provide not only AI capabilities but also customized digitalization solutions based on customers' digitalization and IT level to improve their big data and cloud computing capabilities.
Unified
Cluster Management Operation and Maintenance
The bottom layer is based on Transwarp's independently developed platform, which enables unified platform management, provides consistent network, security and operation and maintenance management to avoid various communication obstacles caused by cross platform running, and there is no need to switch between platforms for different development works. In addition, since a unified container support platform is used on the bottom layer, sharing of resources between different departments can be enabled within the platform, and the resources can be flexibly scalable and borrowed from each other, greatly improving the efficiency of resource usage.
Application Scenarios / Cases
Enterprise Entrepreneurship and Innovation Platform
Supports data analysis application needs of service departments at all levels and grass-roots level organizations, realizes the agile display of data integration, efficient data mining, innovative sharing of data, standardized operation and management of data, supports scientific and technological innovation, employee innovation, and the launch, release and reference of various data innovation achievements through construction of the data innovation platform, enabling one-stop construction of the "entrepreneurship and innovation" ecology.
Transwarp, Shaping the Future Data World